When a company decides to create a promotional brochure for its products or services, there are always questions such as where to start the brochure design? o How to ensure that the version sent to our printing company in Barcelona will live up to the excellent work that has been done in the design? Luckily, from SprintCopy digital printing in Barcelona we will try to answer some of the questions that business owners have when designing and printing their advertising brochures.
What is the purpose of brochure printing?
Brochures and catalogs are used for everything from displaying an event program to displaying a company's products or services. The company may have a great website, but potential customers are more likely to spend more time leafing through a printed catalog than browsing the website.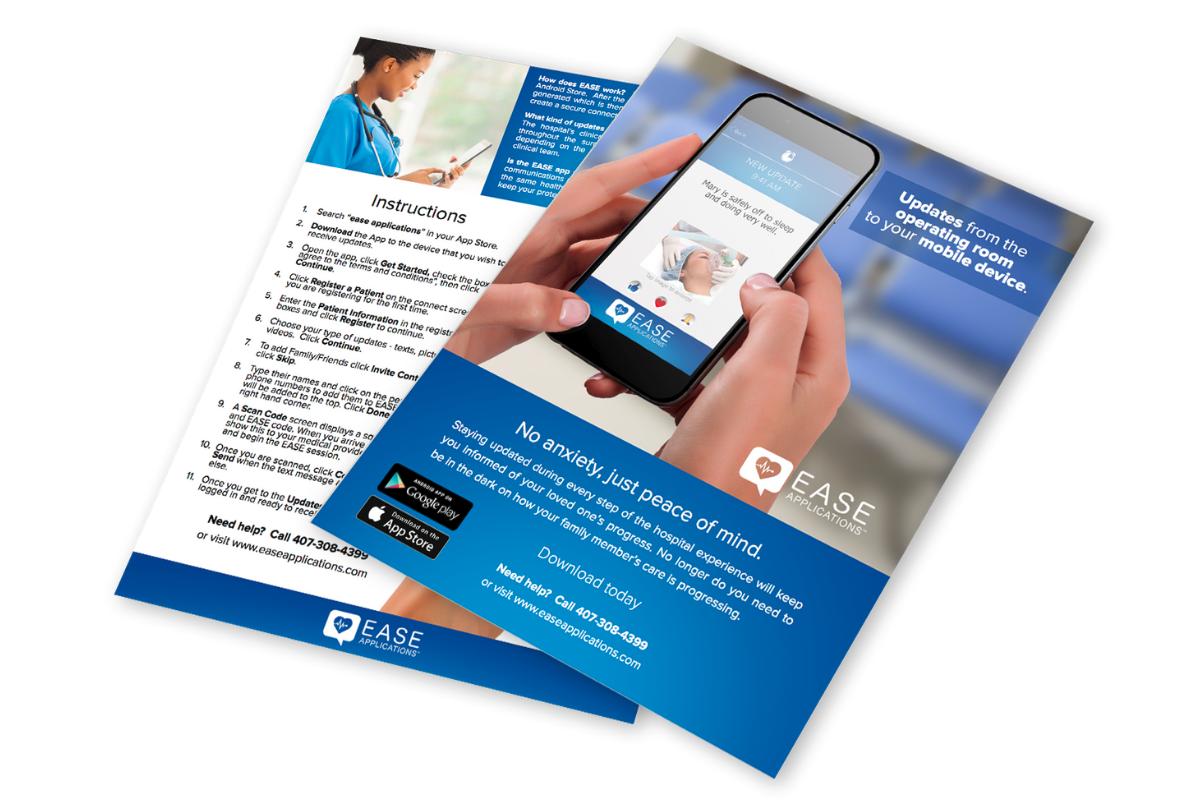 Users of a brochure can take it anywhere, that means the company's message can be seen over and over again. If your company is engaged in online business, brochures help drive traffic to the website, many companies improve their traffic results by combining printed brochures with digital media.
What type of paper is used for brochures?
It will depend on the company and the target market you want to reach, also on the message you want to communicate. There are multiple options with or without coating, with gloss or matte. If the campaign is aimed at a premium segment, it may be useful to use a premium paper such aspapel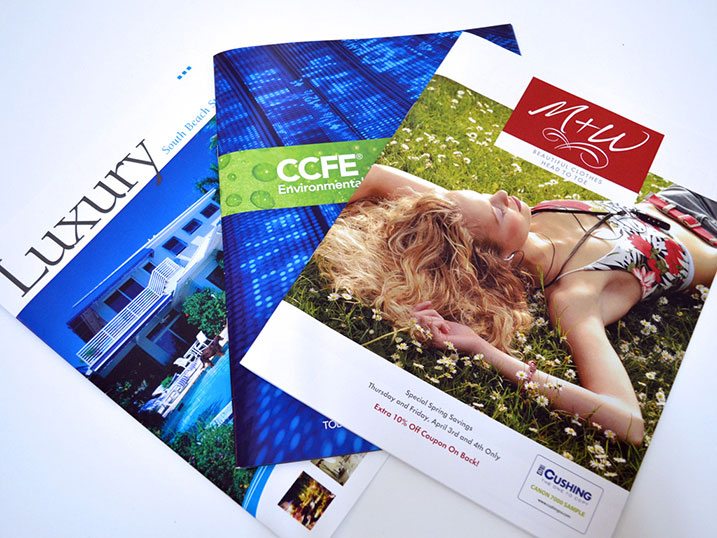 Booklet covers are generally matt or gloss laminated, giving the booklet more durability and strength. The choice of brochure material affects the appearance of colors, the brightness enhances the colors while the matte offers a more subtle finish. At Sprint copy imprenta Barcelona we will be happy to advise you on choosing the best paper option for your printing project.
What weight of paper to use for brochures?
Paper from 130 to 170 grams is generally used for printing brochures and catalogs: flyers, leaflets, trifold brochures, interiors of brochures, magazines, books and catalogs with few pages. The covers are usually from 220 to 250 grams. If you are not sure of the weight, you have to think that the standard photocopy paper is around 80 to 110 grams and that the business cards will start from 350 grams.
What kind of brochures are there?
Diptych. Grammage of 135 grams. Typically A4 format folded in half Tri-fold. Folded brochure with 3 sides and three backs. Flyer. Brochure in A5 Magazine format. Booklet with several pages joined by Poming media. Die cut brochures placed on Perching door knobs. Die cut brochures to be hung on Catalogs mailboxes. Brochures consisting of several pages. See more information on catalogs in our catalog printing tips and in our catalog paper guide
Regardless of your requirements, SprintCopy can help you find the best solution for printing your brochures. We provide companies with an excellent range of brochures, catalogs and publications with various binding options and a wide range of papers, weights and finishes.
For more information visit our Barcelona digital printing website or our Barcelona offset printing section visit our website www.sprintcopy.com