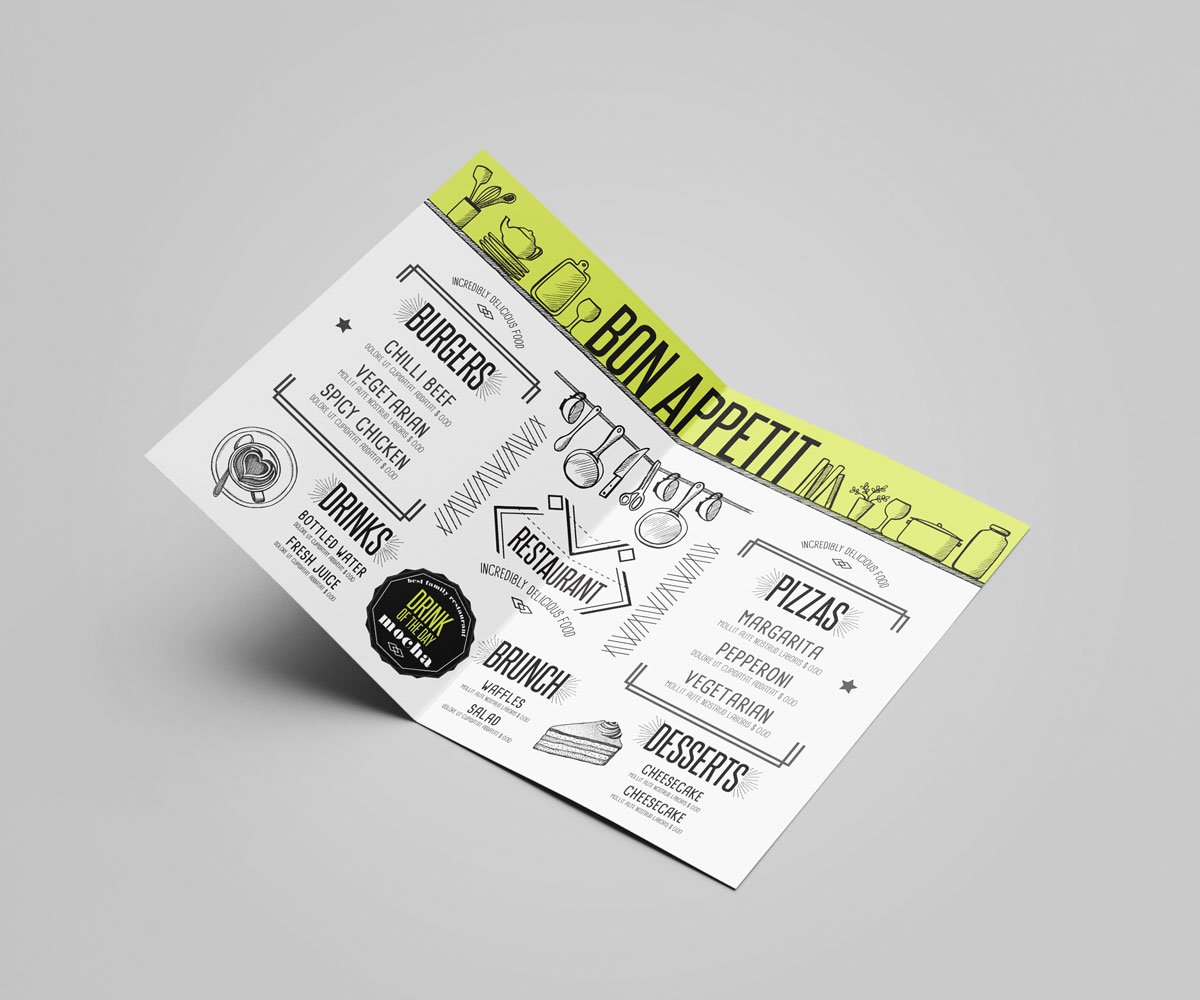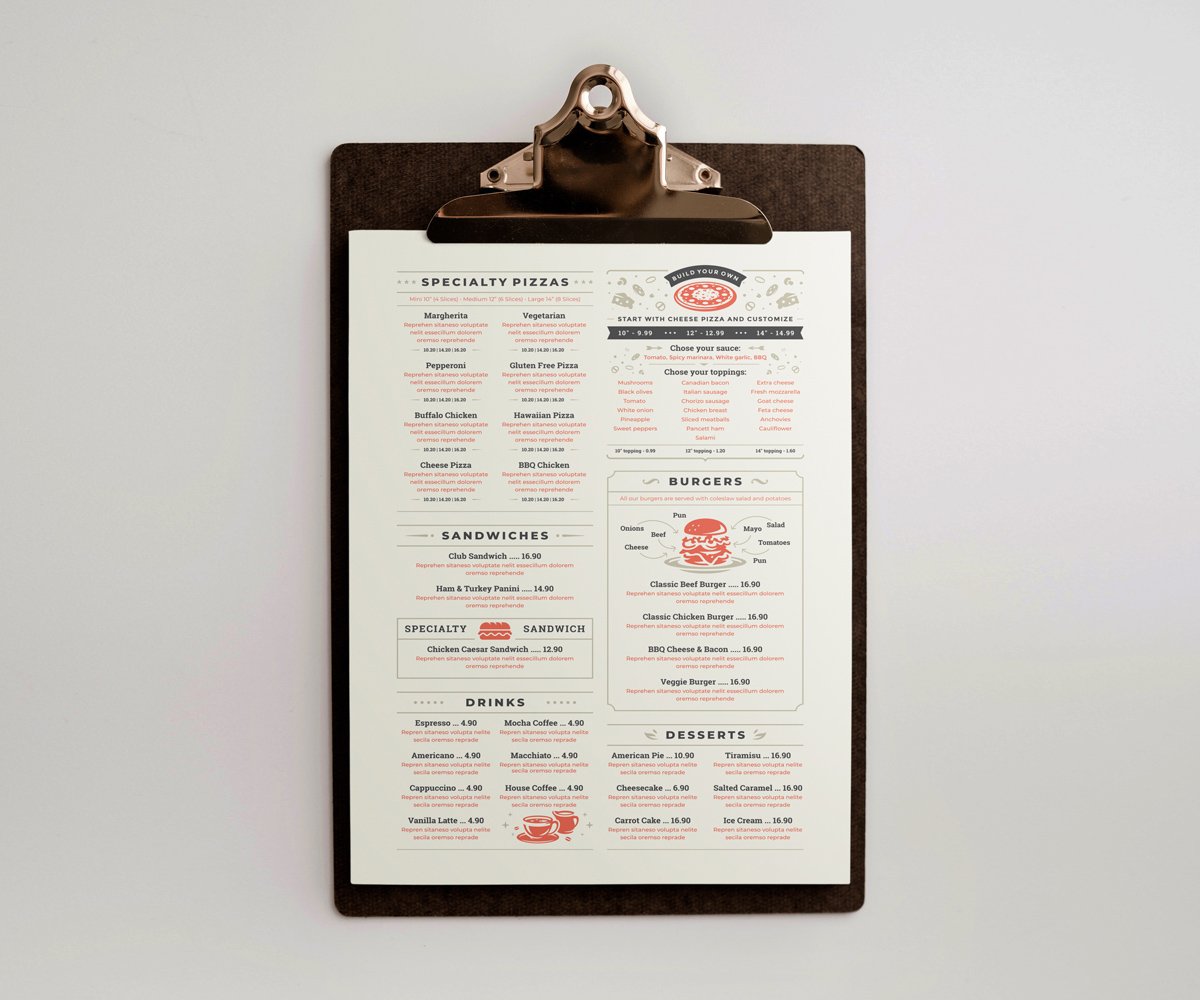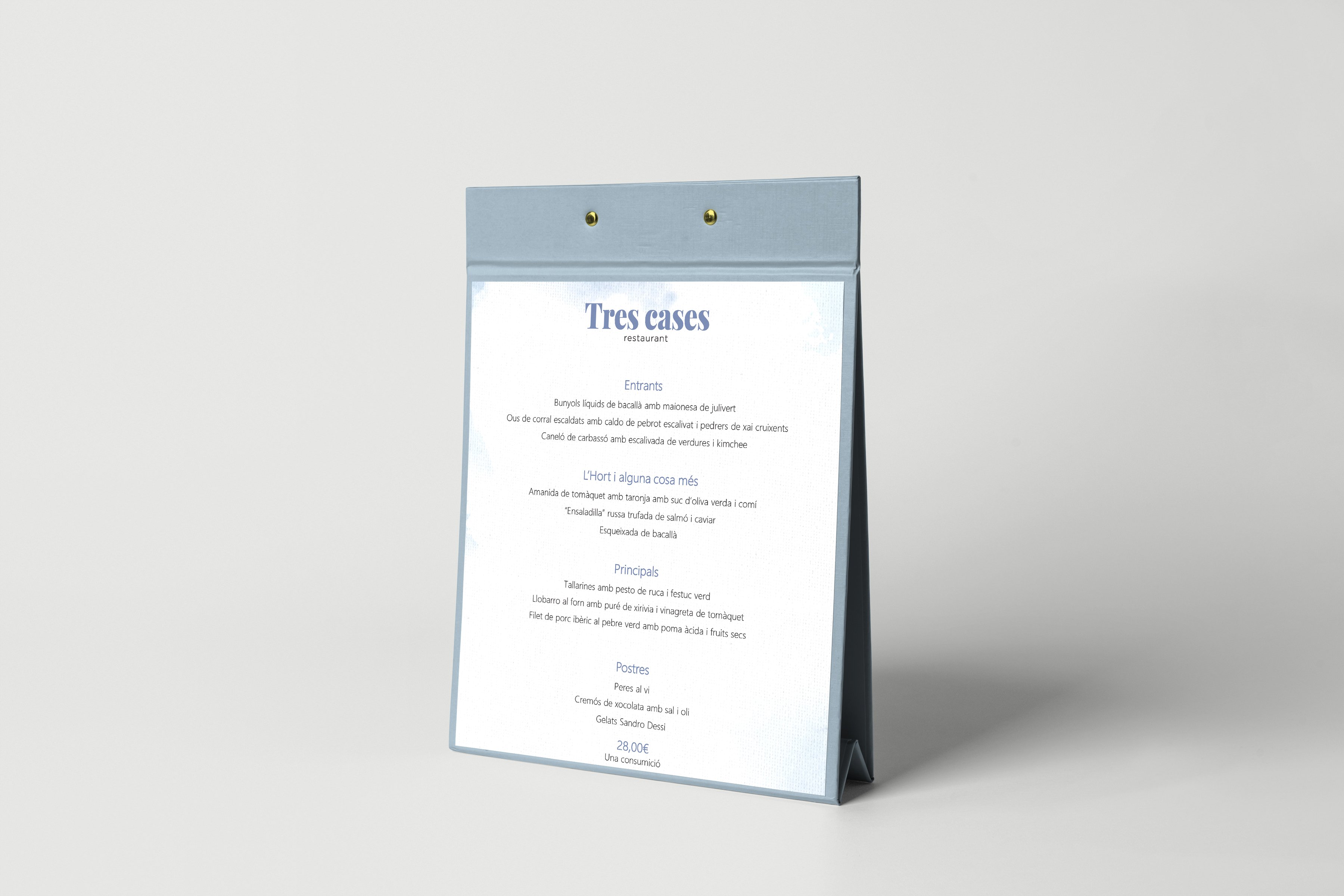 Menus
The best way to introduce yourself
The success of good gastronomy is partly dependent on presentation, so the best way to impress with your dishes and drinks is to create a menu that conveys quality and good taste.
We want to understand your ideas and take them to the next level, so we let you play with the designs and materials to create something unique and special before the menus are printed. Choose from different formats and weights, as well as a range of bindings and finishes: spiral, folded, stapled, or even in the form of tablecloths.
At Sprint Copy, we put the latest technology at your disposal to ensure unbeatable results. Get ready for the positive impact on your business, we'll take care of the rest.
Variety of options

Simple

Folded

Bound

Hard cover
Product details
Types of paper: Coated paper (matte or glossy), offset paper, recycled offset paper, creative paper, graphic cardboard, etc.
Weights: From 200 g to 350 g
Inks: CMYK, Pantone (offset printing only)
Finishes: Laminated (matte, glossy, soft touch, anti-scratch, embossing), Spot UV luxury finish (with and without 3D embossing), stamping,
Hard cover: 1.5 or 2 mm cardboard, lined + endsheets Die-cutting (shaped) shrink wrapping (individual or more units), packaging, boxing and labelling.
Request a quote
Units and Measurements

Contact information
Contact information
Comments (Add any questions or comments that you have left to clarify)
You may also be interested