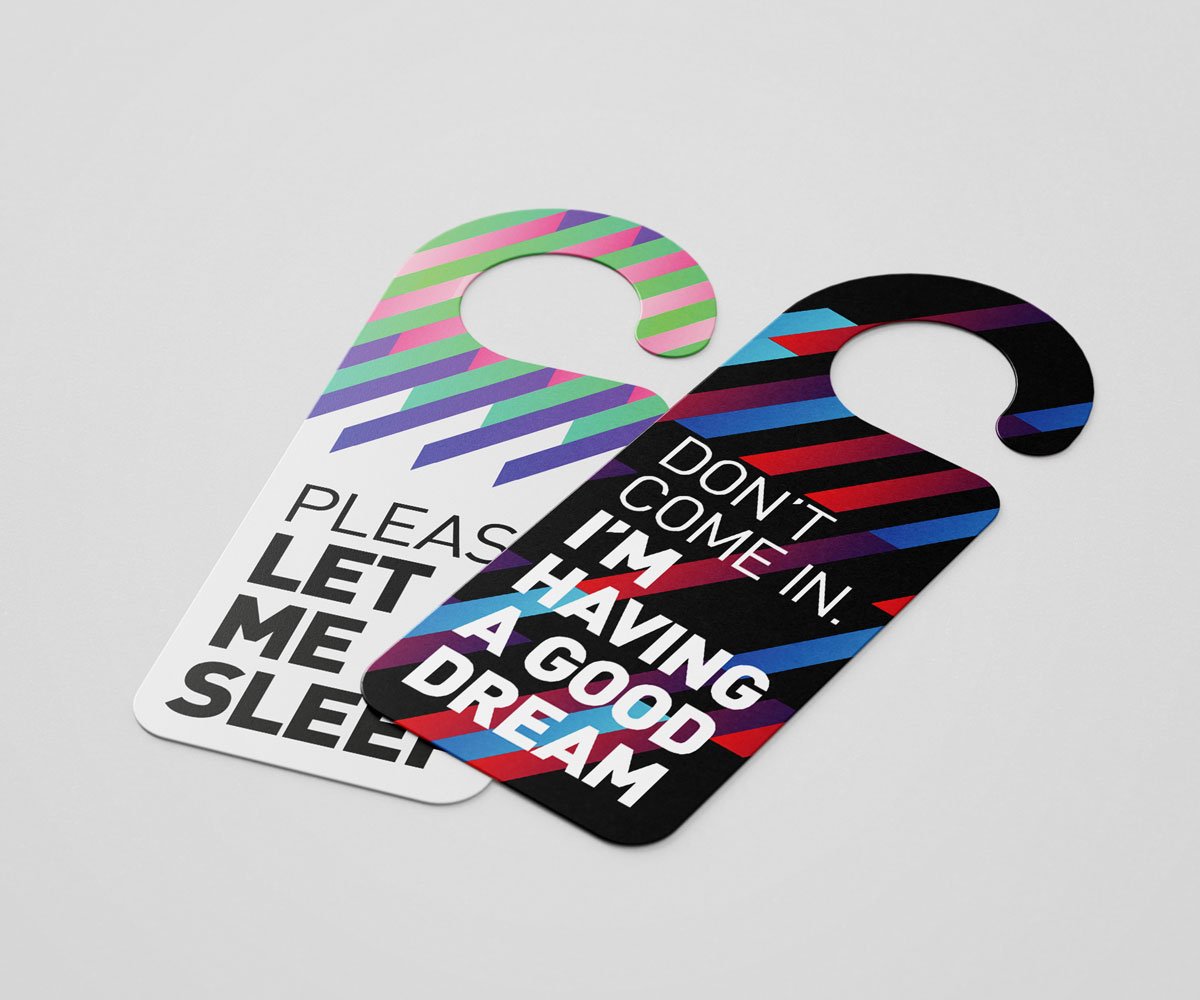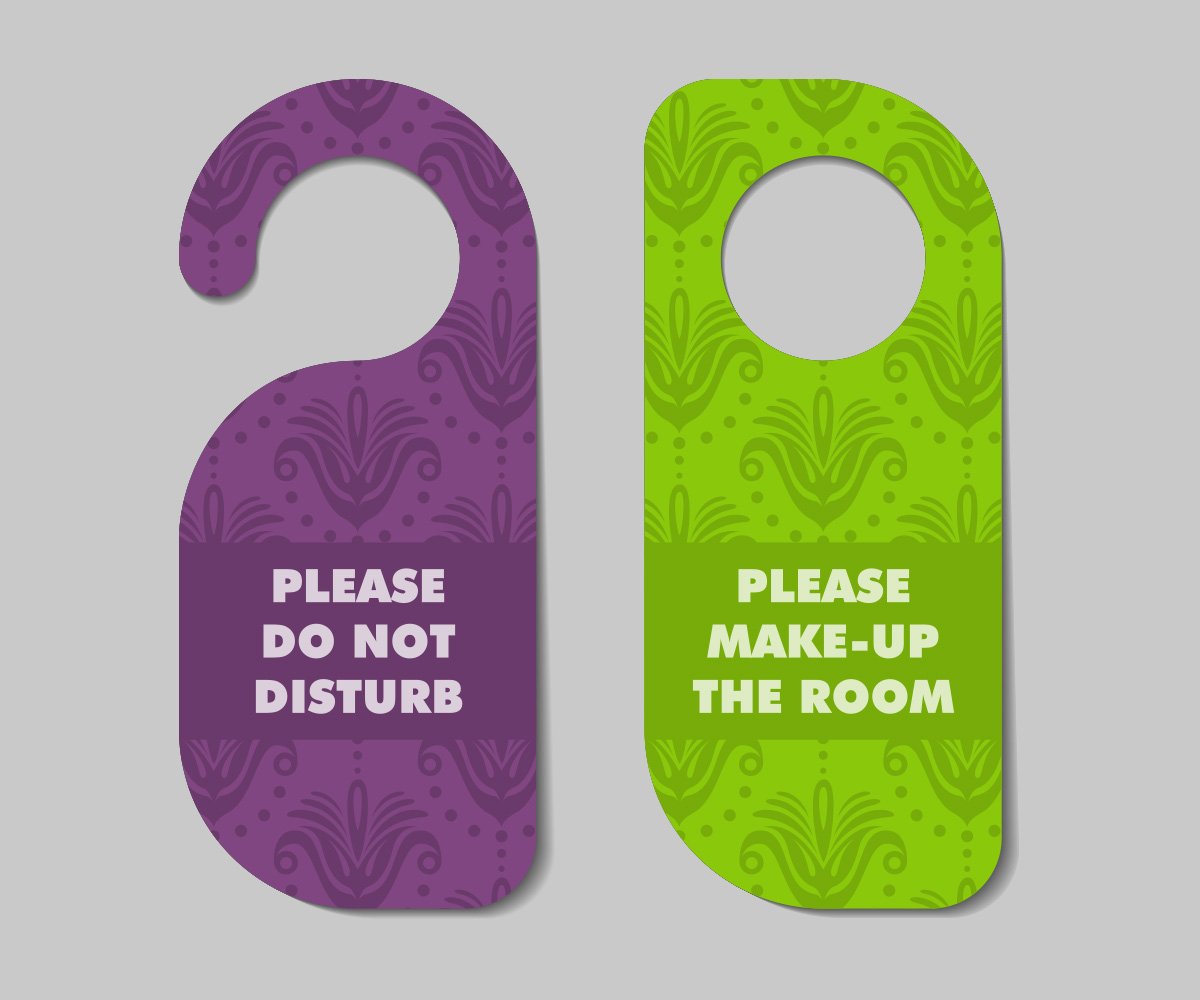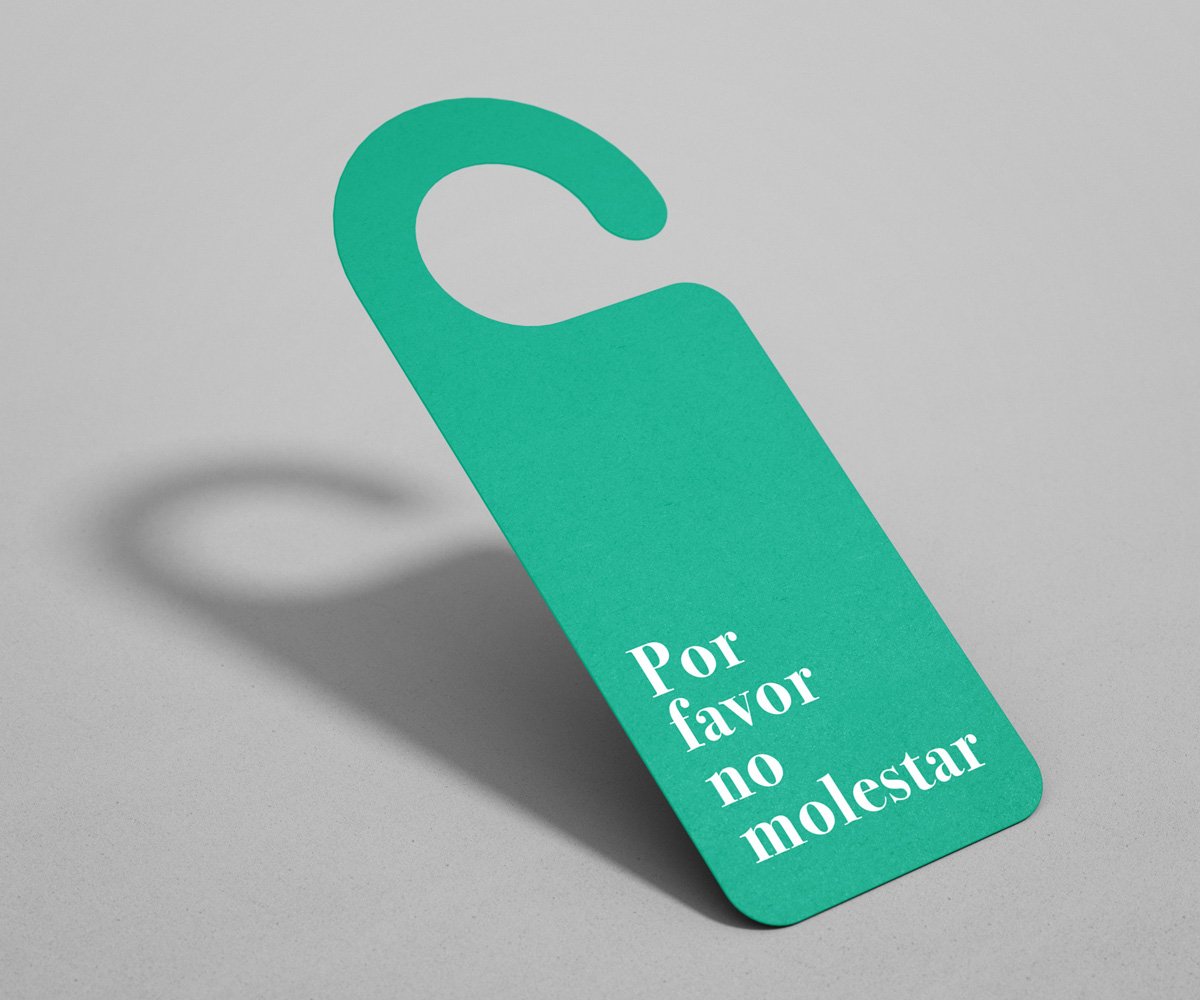 Door hangers
Creativity in the details
When it comes to adding style and sophistication to a space, you need to consider the details. Door hangers are the perfect partner for grabbing attention in hotel rooms.
You can design these die-cut items from scratch, add some eye-catching text and draw everyone's gaze. By choosing the right materials and a unique shape, a simple and effective message can be delivered in a strategic location.
Our team of professionals works with the utmost attention to detail to ensure that your marketing campaign is a success. And with offset printing you can choose special inks to achieve a top-quality final product. If you decide to go with digital printing, you will be getting the best solution for short print runs. As always, we guarantee the best price.
Variety of options

Die-cut
Product details
Types of paper: Coated paper (matte or glossy), offset paper, recycled offset paper, creative paper, graphic cardboard, etc.
Weights: From 200 g to 350 g
Inks: CMYK, Pantone (offset printing only)
Finishes: Laminated (matte, glossy, soft touch, anti-scratch, embossing), Spot UV luxury finish (with and without 3D embossing), stamping, Shaped die-cutting shrink wrapping (individual or more units), packaging, boxing and labelling.
Request a quote
Units and Measurements

Contact information
Contact information
Comments (Add any questions or comments that you have left to clarify)
You may also be interested